Frequently asked questions
How does Amor Lamps work?
---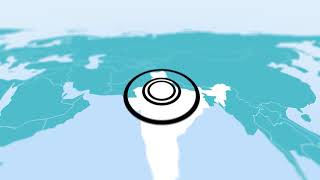 ---
What is Amor Lamp?
---
Amor lamps are fabricated in such a way that if you just tap on the surface of your lamp, your friends lamp will glow-up no matter where they are in the world, indicating that you miss them. The pair will shine and spread your spark through the pores of the patterns.
---
Can we get a custom design on the lamp lattice?
---
Yes. Just send us an inquiry along with the design you would like to have and we will get back to you. It may incur a customization cost.
Write us at : amorlamps@gmail.com
or Get in touch with us at :https://www.instagram.com/amorlamps/
---
Will it work anywhere in the world?
---
Yup! Amor Lamps work all over the world, anywhere with a internet connection.
---
What do we do if it doesn't connect to our Wi-Fi?
---
In that case of any connectivity issues, please refer to the connectivity guide (attached with your product). If the problem still exist or is not covered in the connectivity guide, please contact us through any of the following channels.

Support Center: (+91) 9806131711 | 7073131400
Email: amorlamps@gmail.com
We will try to resolve the problem at the earliest.
---
What does the warranty cover?
---
We provide 1yr warranty covering technical and hardware issues. We do not cover any warranty for external damage including wooden structure of lamp.
---
How do we send back a product that has been damaged in transit?
---
Any product damaged during transit can be replaced within 10 days through the portal of purchase. Amorlamps reserves all the rights to take the final decision.
---
If supposing our Wi-Fi is down when our friend touches their lamp, will our lamp light up when Wi-Fi is restored?
---
---
Can we use the lamp without connecting to the Internet?
---
No
---
Is there a specific part to tap on the lamp to turn it on or can we touch anywhere?
---
To activate the lamp and send a message, you have to tap lightly on the top part of the lamp.
---
---